Over 40 years
experience

Extended
warranty

Technical Service
Team

Functioning systems
in Showroom

Security & Communications
installers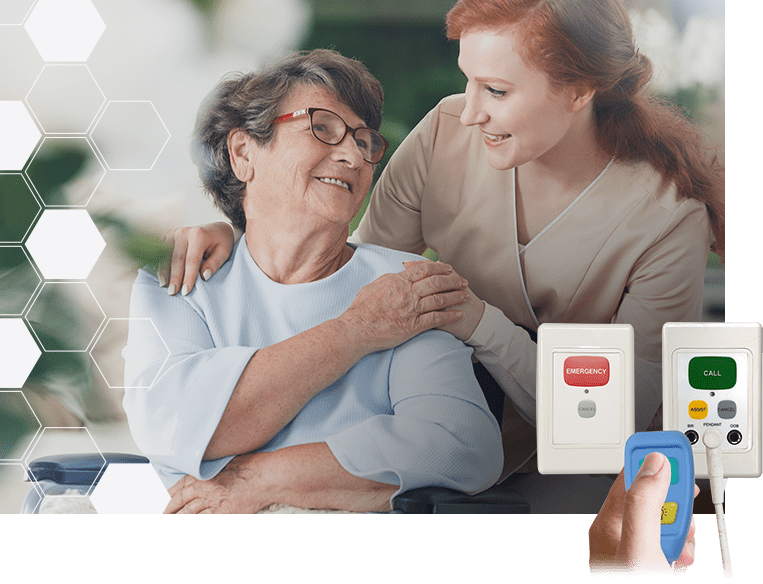 Health & Aged Care Solutions
Since our inception in 1968, our experience within the Aged Care Industry lead us to the realisation that there were many instances where facilities were left with gaps in their messaging and communication packages. Many Facility Owners and Managers, Directors of Nursing (DONs), and Maintenance & Engineering Staff that we spoke to highlighted an array of issues they have experienced that resulted in poor staff and resource management and under utilisation of assets.
Find out More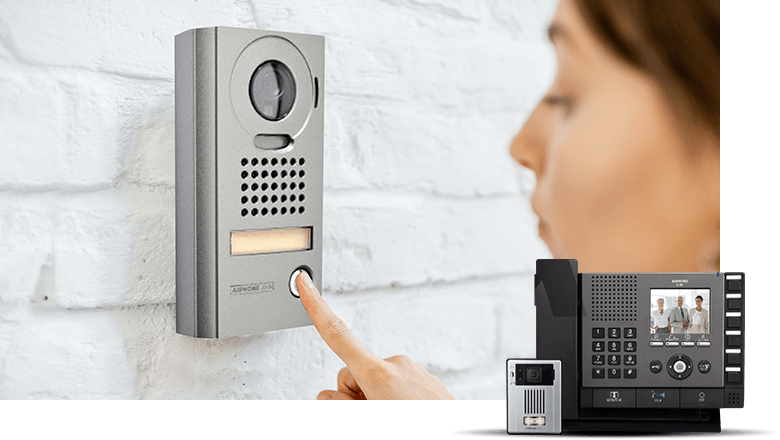 Why Comtel Technologies
Most often, the answer to the above question is "the product knowledge of their staff and the after-sales service they provide." It could also be due to the following
Get a Quote
Over 40 years
experience

Over 40 years experience as suppliers of communications systems since 1968.

Extended
warranty

Extended warranty offered as standard on all 'Aiphone' intercom equipment.

Technical Service
Team

Technical Service Team for on-site service, workshop repairs & system modifications.

Functioning systems
in Showroom

Showroom with an array of functioning systems & custom panel examples on display.

Security & Communications
installers

An attention to detail that has cemented Comtel's place as a preferred supplier by many Security & Communications installers.
What our customers are saying
Things went well with the installation

There has been no negative feedback, which is a really good start. I would personally like to thank you very much. It has been a pleasure and very professional dealing with you both. A big thank you.

Body Corporate Manager

South Yarra

Thanks for the prompt reply and action.

The quality of service you are offering promotes loyalty… I have no reason to look elsewhere. Keep up the great service and assistance.

Operations Manager

Brunswick

Dianne

Hi Comtel Team,

I just wanted to let you know that the young man Jono who installed my intercom in apartment 28 is definitely a keeper and deserves a pay rise! I was very impressed with the way he explained how my intercom works whilst he was installing it and his exceptional manners as well as cleaning up any mess that was made is to be commended.

I would recommend Comtel to my friends and family.

Rob

Hi Comtel,

I just want to say what a valuable asset your service coordinator Jacquie is to your team. Her pleasant disposition and eagerness to assist is to be commended.

It's always a pleasure to speak to Jacquie.

John

It has been a pleasure dealing with Comtel. As IT manager I have dealt with a variety of companies to ensure our systems continue to remain operational. Over the last eight years I have seen many technicians come and go and their capabilities and knowledge in the systems they support vary greatly. Not so however with Comtel, I deal with the same technicians and support staff as I did when I started with the company. Their knowledge and friendly approach to my needs is second to none.

Thanks for all the support, you made my job easier.
What's New
Smartphones in Health Care

Built tough to withstand everything you can throw at them

Read more

Staff, Resident and Patient Safety

There is a growing need for facility owners and managers to ensure the safety and well-being of staff, residents and patients.

Read more

Good Things Come in Threes

No matter the application Aiphone has you covered with the WL-11, JSS1A and JO-W video intercom
kits.

Read more
About Comtel Technologies
Comtel Technologies (Aust) Pty Ltd (originally Comtel Pty Ltd, simply known as 'Comtel') was incorporated in Victoria in 1968 to distribute, install and maintain Nurse Call, Inter-communications and Public Address equipment. Subsequently, the Comtel name became established in the Health Care Industry as suppliers of Australian-made Nurse Call and Communication equipment and systems. Comtel specialises in a range of low-voltage equipment & systems specifically for the Aged & Health Care Industries.
Comtel Technologies provide a variety of electronic system solutions, products and technical services to aged care facilities, hospitals, healthcare centres, schools, and businesses across Victoria.
Since our inception in 1968, our team have established themselves as trusted professional suppliers and technical service providers for communications and security systems and equipment.
Based in Heidelberg West, our showroom has operating examples of the latest technologies, while our friendly and knowledgeable team will be available to assist you, either in person or over the phone.
Our technical service team is available to support you 24 hours a day, 7 days a week, 365 days a year ensuring your systems are fully operational and running smoothly.
Comtel Technologies can also provide regular system maintenance, system testing, and system repair works, either 'ad-hoc' or under a Maintenance Contract.
Equip your premises with high end electronic system solutions today. We offer several different technological solutions for businesses and facilities across Victoria, providing high quality security, messaging and communication solutions to suit your needs.
For aged care facilities, healthcare centres, schools and educational facilities, commercial and industrial businesses, call centres, apartment buildings and residential homes, Comtel Technologies can provide a low-voltage electronic solution for your premises.
Our high-end security and communication system solutions are designed to suit the specific needs of your facility; security systems, including CCTV systems, intruder alarms, swipe-card access control to prevent unauthorised access; to electronic signalling (annunciation) systems, such as Nurse Call and school sick-bay systems.
We also exclusively provide a 5-year extended warranty across all our AIPHONE Intercoms.
Contact the team at Comtel Technologies to find out more about our solutions and services today.