Personal And Medical Alarms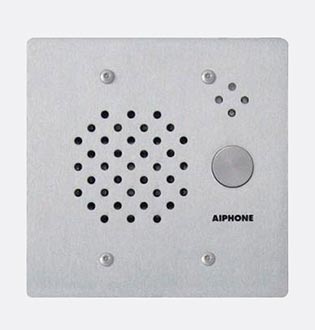 Personal alarm systems for seniors
At Comtel Technologies, our team can supply and install a number of different aged care alarm systems for in-home care and ageing in place, which will help seniors continue to enjoy their independence and give carers and families peace of mind.
Since 1968, Comtel has worked with care providers across the state, providing high-end patient call systems for hospitals, health care and aged care facilities. As our population gets older, the demand for  personal and emergency alarm systems has grown, and Comtel can provide a voice-activated solution that can be expanded upon as the needs of the resident or patient change.
Aged Care Alarm Systems for Elderly Residents in Your Facility
When it comes to providing your elderly residents with the freedom to move around the facility safely, Comtel can install a number of different security and safety measures to give your staff the reassurance they need that your residents are safe.
From critical systems such as nurse call and DECT staff pagers, to other wireless communication solutions such as our VOIP phones with manual 'Duress' and automated 'Man-Down' alarms, rest assured Comtel will be able to supply the right equipment for you.
Our medical personal alarms for doctors and nurses will ensure they have a direct line of contact with other hospital staff in the event of an emergency. These include our duress and panic alarms, which can be carried on their persons at all times.
Comtel can also supply and install a CCTV security system around your building, adding further protection and safety for all staff and reassurance within the facility.
Personal and medical alarms for elderly residents
Our Personal and Medical Alarm solution is an enhanced personal alarm designed for the growing population of seniors that wish to live independently at home and provides them with extra confidence thanks to advanced emergency alerting capabilities that include voice recognition and fall detection technologies. The end-to-end solution offers easy expansion with a wide range of safety peripherals such as motion sensors and leak detectors, to provide peace of mind to their loved ones.
When it comes to providing elderly residents with the freedom they desire while retaining a level of safely, Comtel can provide a system that enables a nurse-staffed call-centre to connect to the resident by the press of a button or by simply calling out for help. The system is expandable with a range of safety measures to give care-staff and families the reassurance they need.
Our medical personal alarms are suitable for mobile or remote doctors, nurses and other care providers, with our solution able to connect to a smartphone via Bluetooth (BLE), ensuring they have a direct line of contact with staff in the event of an emergency.
Emergency medical call button for the elderly
In the event of an emergency, our call button solutions for the elderly will ensure a resident in your care can contact someone for assistance wherever they may be. At Comtel Technologies, we have several different solutions available that can be easily used and understood by the elderly and provide different levels of automatic feedback to family members via a mobile-devise application.
To find out more about our personal alarm systems for seniors, please get in touch with Comtel Technologies now on (03) 9457 4488 or send us an email with an enquiry today.