DECT and VOIP Handsets and Accessories
Dect & Voip Systems For Healthcare Providers
Digital Electronic Cordless Telephone (DECT) Systems have the flexibility to provide wireless extensions to virtually any phone system by a simple connection to analogue extensions or digital SIP extensions. Our DECT Wireless Servers include integrated DECT radio base stations and expanded radio coverage is obtained via wireless repeater stations.
Voice Over Internet Protocol (VOIP) is a technology that allows you to make voice calls using a broadband Internet connection instead of a regular analogue phone line. Some VOIP services may only allow you to call other people using the same service, while others allow you to call anyone who has a telephone number, including local, long distance, mobile, and international numbers. Voice Over Internet Protocol (VOIP) handsets utilise a local Wi-Fi network to connect the handsets to call management software to enable calls over the internet.
For virtually any work environment, our range of wireless handsets includes models designed to withstand the harshest work environments, with resistance to shock, water and dust. An intrinsically safe handset is even available for areas at risk of explosion. Additionally, users are able to summon assistance by simply pressing the integrated alarm button featured on selected handsets.
Covering almost any application, our DECT and VOIP Systems provide not only wireless voice communications, they also interface to messaging applications enabling the delivery of text-based notifications and messages to the wireless handsets from third-party systems such as Nurse Call, Fire Alarm, Security and Access Control and LAN messaging systems.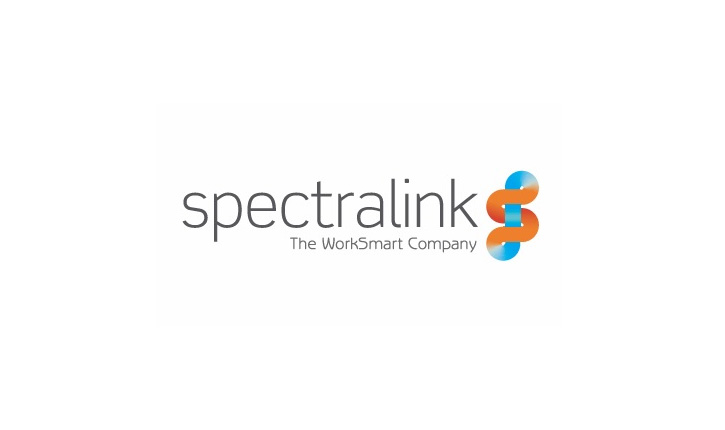 Why Choose Dect?
Achieving the bulk of coverage with wireless repeaters ensures that our DECT phones systems are simple and easy to install. As no telephone cabling to repeaters is required, modifying the coverage area is as simple as moving the repeater from one power point to another.
Long sites can be accommodated by linking up repeaters in a 'multi-jump' arrangement. If fitted with an optional external antenna, a repeater can be located up to one (1) kilometre (line of sight) from the main base or the repeater it is logged on to, extending coverage to include remote buildings or sites across roads.
Designed specifically to carry wireless voice, DECT is currently the technology most capable of meeting the very high expectations of users who are serious about their onsite communications.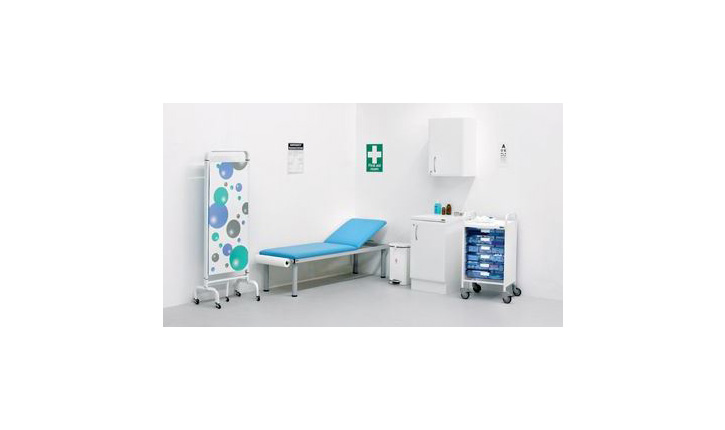 Why Choose Voip?
VOIP systems ensure mobile workers are connected instantly throughout the workplace, even at a large multi-building facility, and notifies workers of requests or alarms instantly. The handsets support text alerts, instant messaging, and Push-to-Talk functionality, making it easy to instantly reach colleagues and eliminating the need for two-way radios or overhead paging.
VOIP handsets a are durable, cost-effective, Wi-Fi feature phone with excellent telephony and WLAN interoperability built for voice critical communications and are ideal for mobile workers with basic application needs who want the simplicity of a phone instead of a mobile. They are lightweight and easy to use with a small simple work screen and classic buttons.
Voice Quality
Users expect a consistently high level of voice quality of service (QoS), particularly with calls to external customers or in critical applications such as healthcare or manufacturing control. DECT and VOIP are stable technologies that have a proven ability to deliver high quality voice communications.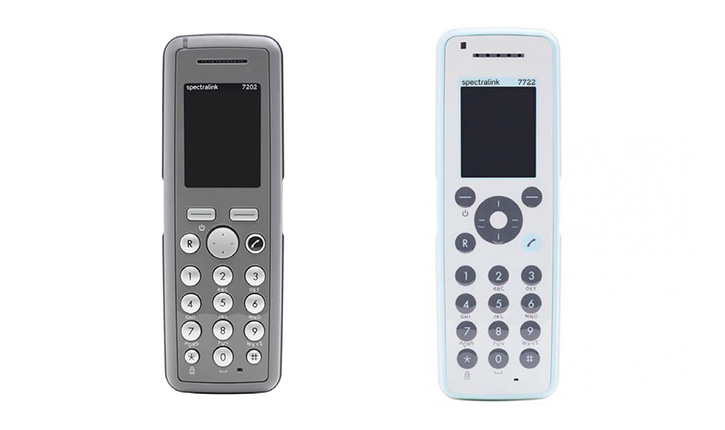 Dect – Multi-Cellular Structure With Seamless Handover
Larger sites require multiple radio base stations to ensure radio coverage wherever mobile workers may be. This may include storerooms, canteens, loading docks and outside smoking areas typically not covered by other wireless systems such as a wireless LAN. DECT phones systems support the seamless handover of calls on the move between radio base stations, enabling full mobility around a site.
System performance cannot be compromised by interference from other technologies sharing the frequency band or by system load. Unlike other wireless systems, DECT operates in its own frequency band, so it does not suffer from interference from other equipment operating in the same band. This also means that the DECT system will not interfere with data transmissions being carried on a wireless LAN.
Security
Expectations are that the wireless network should be totally secure. DECT and VOIP phones systems are able to deliver a secure solution, with encryption of calls to prevent eavesdropping.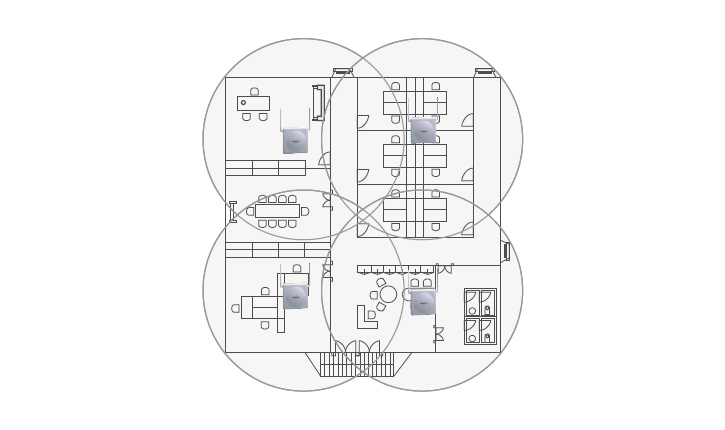 Delivering Messages Has Never Been Simpler
DECT and VOIP system's text messaging capability means the systems provide much more functionality than just wireless voice communications. By interfacing with an almost unlimited choice of paging, Nurse Call, Alarm and LAN-based messaging systems, our communication solutions provide the platform for a truly integrated wireless solution to suit virtually all industry applications. Text messages can be sent to individuals or groups of handsets for presentation on the handset's LCD display. Handsets store messages in memory.
Office Phone Systems
Our solutions connect to Nurse Call systems either directly or via additional hardware or software interfaces. Call points, patient alarms, EWIS systems, fire panels and duress devices can all be integrated to generate messages for dispatch to handsets, pagers, display boards or audible alarms. Solutions are available for a variety of sites, from small Nursing Homes and Aged Care Facilities through to large retirement villages, private and public hospitals and can include 'staff-down' and 'duress button' features.
Manufacturing
Whether it is on the production line, in the factory office or in the warehouse, combining voice and messaging ensures that communication is not only timely and cost effective but can also improve the occupational health and safety of employees. By linking to process control alarms, warnings regarding production line problems such as over-temperature can be dispatched and acted upon immediately often preventing costly plant shutdowns.
Phone Systems For Hospitality
Hotels, motels, clubs, pubs, function venues and conference centres can improve productivity and customer service by integrating their onsite paging system with DECT or VOIP systems. Messages may be generated from a single PC at reception, multiple PCs on a LAN around the site, security alarms (including duress devices), fire panels or gaming systems.
Office Phone Systems
From IT support staff through to key managers, integrated wireless voice and messaging aids in cutting down on finding people who may spend a large part of their day away from their desks. Fire warden groups may be automatically notified of emergencies, ensuring evacuations are performed as quickly and safely as possible. With messaging software installed, any PC user on a LAN is able to send messages to a wireless user or groups of users. Notification of the arrival of new e-mails helps ensure a speedy response.
Contact the team at Comtel Technologies with an outline of your requirement and let us help your staff communicate more effectively.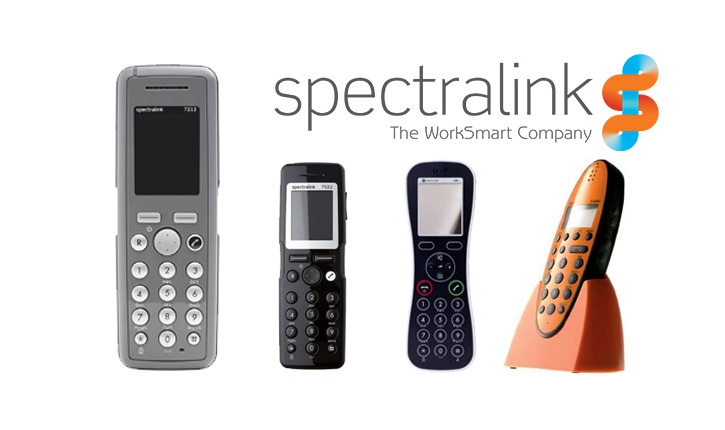 Voip Phones
Comtel Provide a range of 'Voice Over Internet Protocol' (VOIP) communication solutions that enable cordless telephony for incoming calls, internal communication between staff members and also provides all the features and functions of standard pocket paging devices including handset-specific or system-wide alert messages.
The Spectralink 8400 Series redefines what it means to have a cordless telephone and sets new levels of interoperability between clinical, management and reporting systems and software. With staff security features such as manual 'Duress' and automated 'Man-Down' alarms, these handsets can also incorporate a bar-code scanner, enabling real-time inventory management, asset tracking and stock procurement or reporting.
VOIP for healthcare, hospitals and aged care facilities
At Comtel, we recommend installing a VOIP system in all healthcare and aged care facilities, no matter how big or small. This quick and reliable communication solution is a simple yet effective measure to ensure the safety of all staff, patients and elderly residents onsite. Not only will it be able to increase worker productivity, but this cost saving solution can also be integrated with a number of management solutions to ensure your facility can run more smoothly.
Since 1968, our priority here at Comtel has been to provide high end VOIP solutions for healthcare facilities, hospitals, aged care centres and businesses across Melbourne. Rest assured that our professional electrical contractors will ensure that your facility is properly fitted with the right VOIP system as soon as possible.
For all maintenance and VOIP testing works, Comtel can perform regular upkeep services on your systems when required. When it comes to needing help with an emergency VOIP repair, our team is available 24 hours a day, 7 days a week to assist you.
We the locally based specialists here at Comtel Technologies help find and install the right VOIP systems for your healthcare facility today. To enquire about any of our products and services, please give our team a call on (03) 9457 4488 or send us an email now.
Spectralink 8400 Series Wireless Phones
Code 8400 / 8452 / 8453
Transforming Workflows with Mobile Unified Communications – Spectralink VOIP Wi-Fi handsets form part of a powerfully integrated wireless communication solution.
Phone Systems
At Comtel Technologies, our team can help find and install a phone system that suits the needs of your business, residential building, healthcare or educational facility today. Since our establishment in 1968, Comtel has been able to distribute and integrate high end, inter-communications and public address equipment for clients across the state, with phone systems fit for all hospitals and care facilities. From nurse call and patient call systems, medi-diallers for emergency calling to door phones and DECT pagers, Comtel has a variety of different phone systems available.
For those looking for a high end intercom system, our 'AIPHONE' systems are the perfect solution fit for any sized space. As the finest quality hardware and circuitry, 'AIPHONE' products have been engineered, built and 100% pre-tested for sustained trouble free service. Comtel Technologies also has an exclusive a 5 year warranty across all 'AIPHONE' branded products (Terms and Conditions apply).
Let the team here at Comtel Technologies ensure the safety of all your staff, patients and residents on site by installing a high end phone system into your facility or buildings today.
Phone Systems for hospitals
With several different phone systems available for hospitals around Victoria including Melbourne, Comtel Technologies can supply and properly install the latest communication and safety equipment, keeping everyone on the premises safe, no matter where they may be located.
Our VOIP (Voice Over Internet Protocol) communication solutions are the perfect solution for doctors and nurses who are constantly moving about the hospital floors, enabling cordless telephony for incoming calls, internal communication between all staff members. The SPECTRALINK 8400 Series VOIP phones are also the perfect solution for emergency situations, with built in manual 'Duress' and automated 'Man-Down' alarms.
Phone Systems for healthcare facilities
When it comes to aged care facilities to local practices, provide your management, staff, residents, parents and their families with the reassurance they need that their loved ones are in safe hands with the right phone systems. For healthcare and aged care facilities with long term residents, we understand the importance of keeping a close eye on them at all times.
At Comtel Technologies, we provide a variety of different phone and alert systems, ensuring their safety wherever they or your staff may be around the premises.
To find out more about our products and services, please contact our team today.